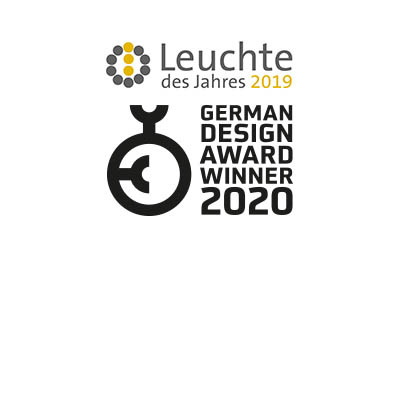 Algae
pendant lights
materials: aluminum, LED, LFO lens technology
client: Molto Luce
Algae is a pendant light collection which was inspired by organic growth forms.
The three identically shaped elements are equipped with a specially adapted LFO
lens technology resulting in a glare-free light pattern. Algae is available in
two sizes and works both as an individual luminaire and in large clusters.
Algae has won the German Design Award 2020 for excellent product design in the
category "Lighting" and has been selected as the "Luminaire of the year 2019"
by the German lighting magazine Highlight.