Rainer studied Furniture Design at the Denmarks Design Skole Copenhagen, Product Design at the University of Arts Berlin and completed his degree in Industrial Design (Prof. Paolo Piva) at the University of Applied Arts Vienna. Rainer Mutsch then worked as a designer for Werner Aisslinger in Berlin before opening his own design studio with a focus on product design in Vienna in 2008.
Deeply committed to creating design with purpose and always having his notepad and a pen at hand, his open-minded approach allows Rainer Mutsch to invite an element of play into his work. Living with his objects for a while is an important part of the design process for Rainer Mutsch, which allows him to investigate into unlocking the full potential of a design piece.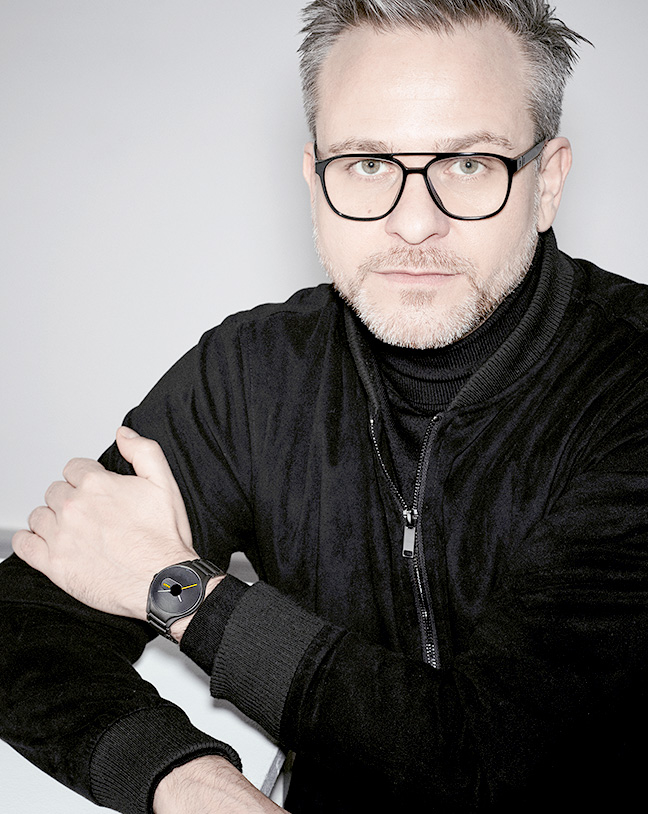 Becoming the object
The designer puts his focus on exploring ways of combining materials and state-of-the-art- manufacturing and design techniques to use resources more efficiently. Growing up in the carpenters workshop of his father being surrounded by furniture the designer cultivated a finely tuned awareness about the demands of responsible design and developed an accurate sense of working with human scale measures. What spurs the work of Rainer Mutsch is a profound understanding of how an end product should fulfill its designated porpose. The essence of his creative work is about connecting to emotions and infuse the piece you're working on with passion so its spirit prevails when it stands on its own.
Mergin intuition & machinery processes
The path he chose as a designer is somewhat fluid Rainer Mutsch says about allowing his own unique design language to unfold. He quotes his inspiration coming primarily from the technical side of the design process and from his passion for experimenting with all kinds of materials.  For his collaborations with various reputable companies, the designer has created high-quality tailor-made items that skillfully represent the unique DNA of each client.